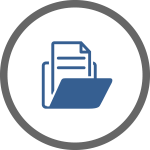 Open Cases
You need to open a case to manage your disputes, compliance and/or criminal matters. You have to determine when opening a case, what do you want to accomplish from this case? What is the law? What evidence is needed? What arguments are going to be made in court?Then Assign the most suitable legal team member to the case you have opened. CanDev Legal Module provides wizards and templates, so your team knows where to start and how to proceed.
---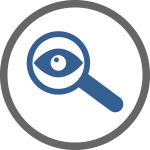 Investigate
What happened? Who is involved and to what level? Organizations need answers to their legal situations. You can start with creating detailed case profiles with an organized list of subjects, evidence, and a timeline of the sequence of events to help you understand the legal case before you. You will be able to list the information you require, evidence, leads, and identify clues all in one system. Then start putting the pieces of the story together to formulate a defense or complaint.
---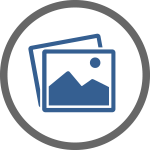 Evidence
Record keep evidence and other documents in one database for convenient navigation and analysis. You can then upload, categorize, sort and arrange the evidence and documents in an organized way to help you present the information in a trial. Evidence and documents can be uploaded through media files and attach to the case report that includes a table of content on the top of the report and an index on the bottom. You can also track the evidence's chain of custody.
---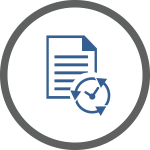 Timeline
You can map out the sequence of events, develop a legal strategy and identify who is involved.The CanDev Legal Module organizes the sequence of events in a chronological order so you can better analyze the circumstances. It provides lists for complaints, arguments, and individuals involved.You can also stay on top of deadlines, with legal-specific features like document submissions.
---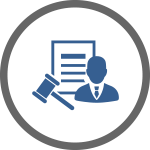 Trials
Trials are sometimes long and complicated processes that are designed to end by a ruling. It is critical to avoid compounding the complications of a trial by being disorganized. Disorganization can frustrate the courts and all the trial participants. The CanDev Legal Module can organize your cases by sorting the evidence, guiding you with the legal processes, recording client's communications, and give you access to the information whenever and wherever you need it.
---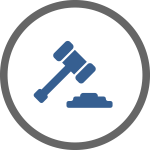 Rulings
A ruling is a determination of a fact in a court or tribunal about a written decision that a judge has made about their legal opinion and decisions on the case.The Ruling feature in the CanDev Legal Module enables you to record all rulings during a trial and that ended the trial.This will allow your legal team to assess the ruling and the prospects of a successful appeal and whether you have enough resources and information to proceed.
---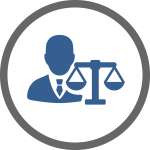 Team
Managing a legal team can be complex. The case manager has the responsibility to distribute the workload to whoever matches the skills and experience required to produce the best results. A legal team can also help form a consensus of opinions on how to proceed with the case. The Legal Module also helps to keep everyone involved in the legal process up to date on any case developments. The legal module also allows case managers to analyze workload levels and provides the ability to quickly assess the available skills and experience of your legal team.
---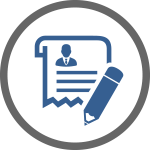 Contracts
The Contract feature enables your legal team to sequence the list of contracts that require a review.This feature enables you to sort contracts for review in sequence and enables your team to collect consent and approvals through electronically approving or disapprove each of the terms and conditions within the contract.Your legal team can assess each term and condition separately to determine whether or not they are satisfied or if they require adjustments.The Contract feature also enables users to record digital signatures.
---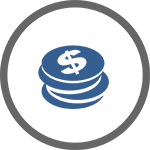 Fees
You can record revenue, review expenses and simplify reconciliations to comply with trust accounting regulations. Get paid faster and make it easier for clients to pay by accepting online credit card payments. The CanDev accounting module also syncs to third-party accounting systems.
---